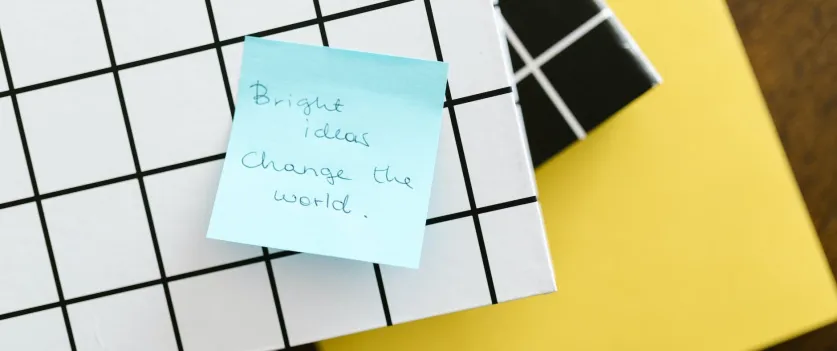 Trading Talent for Equity: My Transformational Journey with Sweqlink
Entrepreneurship
Talent Resource
Mindset
Sweat Equity
In this article, Mickela Sonola (Community Liaison at Sweqlink) shares her experience of working for sweat equity from the perspective of the talent – the individual collaborating with the founder/CEO and trading their skills and expertise for equity in a company.
Alongside my writing career, I've worked as a freelance facilitator with non-profit organisations. I have also owned community-based businesses. So, you could say, I have some entrepreneurial know-how and spirit.

Until recently, I was a work-from-home parent who, like many others, balanced family and career. With my children leaving for university, I had more time to invest in my own passions and interests. I wanted to find something that would not only stimulate my mind and allow me to develop my skills but also help me bridge gaps in my knowledge, particularly in new technology.

I met Jude, Sweqlink's CEO, on an accelerator program and I was inspired by the work she was doing. What excites me about Sweqlink's digital platform is its mission to connect entrepreneurs with talent and vice versa. It's poised to be part of a movement to transform the traditional dependence on cash investors by fostering knowledge sharing, providing access to specialists, and offering essential tools to help startups and individuals navigate the world of sweat equity.
What is sweat equity?
In simple terms, sweat equity is the practice of investing your time, effort, and skills in exchange for a stake in the business you're helping to build. This concept, far from being a novel idea, has been quietly shaping the landscape of startups and ventures for quite some time now. Just look at the tech companies such as Apple & Facebook (now Meta), once upon a time, these were bootstrapping startups who leveraged equity in their companies for talent. Sweat equity was a key component in the early days of their business growth.
When the opportunity to work with Jude arose, it presented me with a chance to become an angel investor of sorts in Sweqlink, a company that was aligned with my beliefs and that has the potential to decolonise the startup ecosystem. I wanted to contribute to something I felt could genuinely make a difference in people's lives and, in the process, I would gain invaluable experience in the dynamic environment of a tech startup.
Are time and skills the new currency for angel investors?
By devoting your time, skills, and experience for equity, you become akin to an angel investor in that company.
From my perspective, the difference between investing in traditional vehicles like banks and sweat equity lay in the potential for something far more enriching. Like any financial venture, the value of that investment can fluctuate but what truly set it apart for me were the skills, knowledge, networks and confidence that I would gain along the way.
Initially, working for equity can seem like a complex process to navigate. So, here are a few factors to keep in mind when assessing sweat equity opportunities. I hope these insights prove useful to anyone considering working for equity or beginning their journey.
Value your contribution
It was crucial to put a value on what my time was worth. As a freelancer, I had experience of invoicing for my time and skills. However, I did my research and looked at the market value of the job I was doing. It's essential not to undervalue your skills and efforts; your sweat equity should genuinely reflect a fair and meaningful stake.
Get to know the startup
Dive into the world of the startup by doing some research. Take a close look at their business model, market prospects, and the founder/s you will be working with. Make sure their goals resonate with your own values and that they have a practical plan for success. Keep in mind that the future value of your equity hinges on the company's growth and potential exit strategies. It's worthwhile to be mindful that valuing a company at the pre-seed or pre-investment stage it can be a bit of a puzzle. Don't be surprised if it takes some time before you formalise everything with a contract.
Communication is key
I can't emphasise this enough, Jude and I regularly check in with each other. At every stage, I document the work that I am doing and the agreements between us. It's important to stay in the loop and continue to reflect on how your role is changing and from time to time, revisit the equity arrangement. Startups are ever-changing and your contributions might shift over time. Regular check-ins help you make informed choices about your ongoing involvement.
Expand your skill set and connections
As I mentioned earlier, investing my sweat for equity has been a way for me to grow professionally and engage in meaningful endeavours. So, seize the chance to expand your skill set, knowledge, and professional network. Remember, sweat equity isn't just about equity; it's a fantastic opportunity for personal growth and building a more resilient and diverse career portfolio.
Join Sweqlink!
Sweqlink offers valuable connections, resources and partnerships with experts who are well-versed in startup equity arrangements. Whether you're talent looking for sweat equity opportunities, or a founder looking for sweat equity talent, get started for FREE.
My journey of working for equity has been an ongoing learning experience, and I'm genuinely excited about what the future holds. I hope that sharing my personal experience has been both engaging and helpful.
Have you worked for equity? Do you have a story to share or some words of wisdom for people at the beginning of their sweat equity journey? I would love to hear from you.
Further reading
https://www.investopedia.com/terms/s/sweatequity.asp
http://www.foundersatwork.com/steve-wozniak.html
https://hbr.org/2021/10/why-you-should-build-a-career-portfolio-not-a-career-path