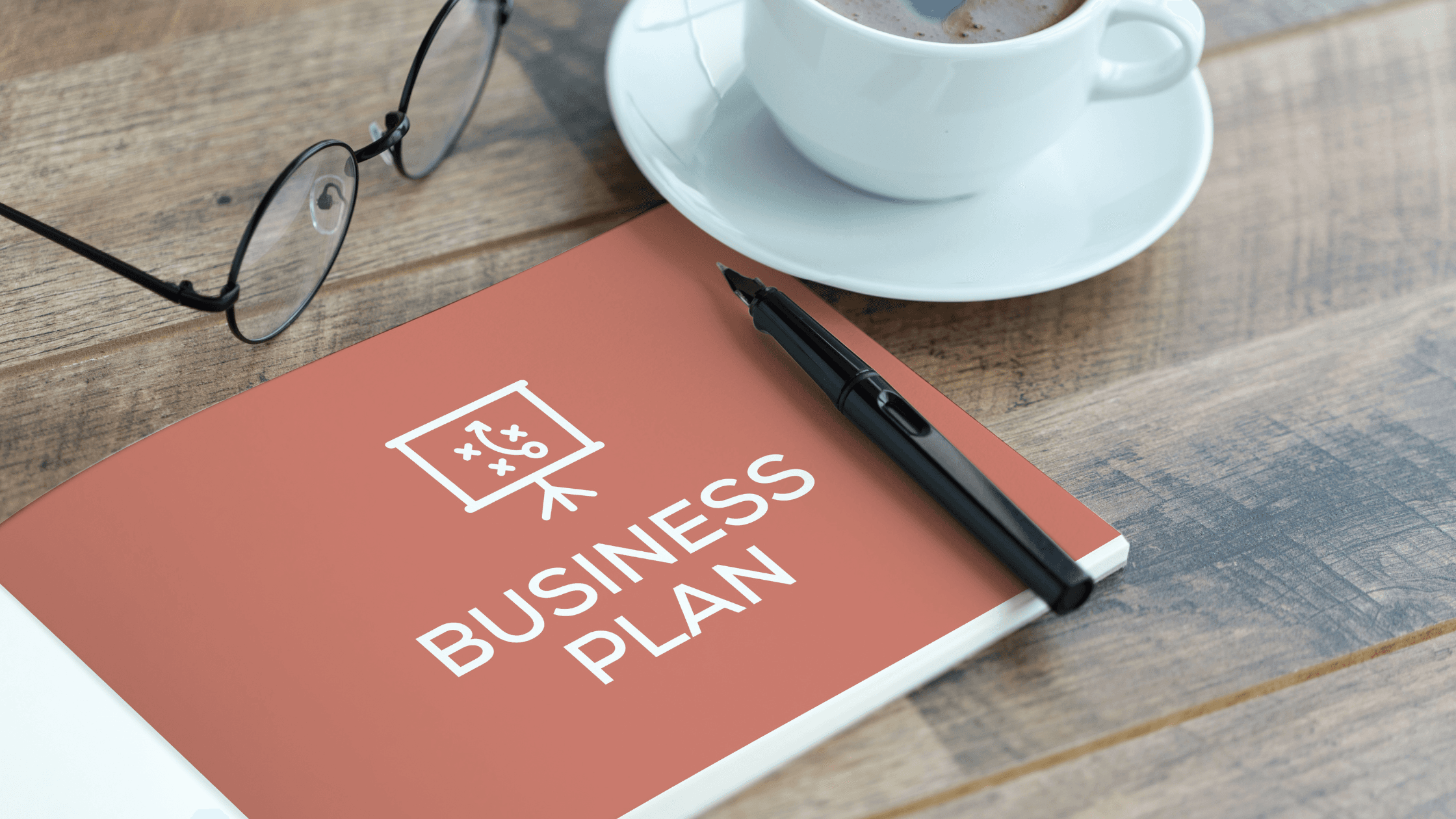 How to write a business plan
Business Strategy
Entrepreneurship
Founder Resource
Key takeaways (read the original full post here):
Businesses that write a business plan are more likely to succeed. So even though it's tempting to focus on quicker wins, writing a business plan really should be one of your top priorities.
STEP 1: Understand why you need a business plan
What is a business plan? Why write a business plan? What does a business plan include?
What is a business plan?
A business plan is a document that describes a new business. It includes important information about your business and its structure, what you plan to achieve, and how you plan to do it.
Why write a business plan?
A business plan sets out your vision and strategy for your business. It helps you and other people to understand what you hope to achieve. It is essential if you want to secure funding for your business, as lenders will want to understand your plans for your business.
Here are the main reasons for writing a business plan.
A business plan helps focus your mind:
Having a business plan is your first step to manifesting your dreams as reality. It provides a structure for your first year in business, giving you clear steps to take towards your future success.
A business plan makes you more realistic:
A business plan helps you understand what you can afford to do and how much you can realistically expect to make.
A business plan helps secure funding:
Whether you're planning to find an investor or take out a business loan, you'll need a plan to demonstrate that your business is financially viable.
What does a business plan include?
There's no set formula for writing a business plan. You can use a business plan templateto make it easier to write your plan.
However, there are key elements that they always include:
details about your business/business idea
your target market and how you'll reach them
your goals and how you plan to achieve them
details about your finances
How long should a business plan be?
That depends on who's going to read it. There are two main audiences for a business plan: you and potential funders.
Just you – to help plan your journey and set objectives – 10-12 pages
For funders – to help explain your vision and inspire their support – 20 to 30 pages
STEP 2: Preparing to write your business plan
Top tips for writing your business plan
Don't be intimidated: Unless you've studied business or started a business before, you're not likely to have a strong grasp on everything you need to include. Don't let that put you off.
KISS: Keep It Simple, Stupid! Don't try to impress readers, just use professional language but keep writing clear and simple. Investors and funders may not be experts in your business area, so make it easy to grasp.
Share your passion: You know your business better than anyone. You know why you want to do it and what benefits you'll bring to your adoring audience. Share your enthusiasm and vision with the reader.
Doing research for your business plan
Research is very important. You'll need to uncover information that shows your business has potential. Here are some things to think about.
Using a business plan template
Templates can be a great way to get started.
STEP 3: Writing your business plan
Here's a list of sections that you can include in your business plan, to share your vision and strategy.
1. The executive summary
A summary of your entire business plan. It serves as a standalone section that people can read to get an overview of your plan, without committing to reading the whole thing.
Investors are busy and will often read this before decided whether to read on for more detail. Make it concise but compelling.
Typically, the executive summary will be a few pages long – 800 – 1200 words – and includes:
a short description of the business, that says who you are and what you do
who your target market are and what problem you solve for them
who your competition are and what they offer
your team and their expertise
headline information about finances
what you've achieved so far that indicates potential
Although this is the first section, you write it last, once you've formulated the rest of the content.
2. About/Introduction
Describes your business and products or services – a full overview of your business as it currently stands.
About your business: What does your business do? Why did you choose this business and why are you the right person to run it? When did you start – or plan to start – trading? Where does it stand today and where do you plan to take it in the next three to five years? What's your legal structure?
About your products/services: What do you sell? What's your unique selling points? Do you plan to develop and grow your range? Do you have any patents, trademarks or design rights you own? If you have intellectual property, explain how this can be defended.
3. Market research and marketing
A description of the people you expect to buy your product or services, what you know about them, how you plan to reach them, and who your competition is.
Your target market: Describe the group of people that your product is aimed at. Their age, gender, family and employment circumstances, their income, their interests etc. Understanding your target market inside out will help tailor your sales and marketing efforts to their needs.
Your predicted market share: Once you've defined your target market (or markets) then you need to find out:
how big that market is (total available market) – you can find this out through demographic research, for example, via the Office of National Statistics
how much of that market might really want your product (target market)
how much of that target market you're likely to win (expected market share)
How much market share you can gain will depend on factors like competition, the type of product, price, advertising and more. Conduct online research to try to make an educated guess.
Your market research: You've already conducted market research in preparation for writing your business plan. This is where you'll share the insights you gained and explain how they've influenced the decisions you've made about your business.
Your marketing strategy: How you plan to combine the different elements of marketing, to create an offer people can't refuse. Includes things like price, promotion and place.
Your competitor research: All businesses have them and you ignore them at your peril. Competitor research gives you:
an insight into who your competitors are
an understanding of their strengths and weaknesses
an opportunity to develop a competitive advantage
Describe who you are up against and how you plan to compete with them for market share.
4. Your management team and employees
Investors and financial backers want to know if you have the skills in place to deliver your goals.
Provide information on yourself, plus any managers or members of staff
Include external advisors such as lawyers and accountants to show you've got access to relevant professional expertise
Set out how much time and money each person will contribute and what you plan to pay in terms of salaries. This will help both you and external parties assess whether you have the right cost base for staffing.
5. Your operations
Your aim is to present a comprehensive map of how your business works. From where services are delivered and how products are made, to the systems and suppliers.
You should include:
details of your current or planned location, costs and why you chose it
information about the facilities you require to deliver your product or service – this should include both in-house facilities and any aspects of the business that have been outsourced
if a physical product, details of manufacturing, logistics and distribution channels
the management and control systems you'll use – for instance, stock control, quality control
6. Your financial forecast
It's important to understand business finances. You'll need to include:
details of how much funding you require and what you'll use it for
a preliminary budget including startup costs and running costs
financial forecasts predicting sales, profit and cash flow (ideally for the next three years)
information about your pricing strategy and how you arrived at it
how quickly you expect sales to grow and when the business is expected to make a profit
Ensure the projections are realistic. If you have a trading record you have something to go on, but if the business is new then you will be reliant on educated guesswork based on your market research.
7. Appendices
To keep your business plan at need-to-know level, put any additional material like market research in appendices at the back. That way, people can read it if they want to.
STEP 4: Sharing your business plan
Now it is written, what do you do with it?
If your business plan is just for you…
Keep it to hand and refer to it regularly. It will help keep you on track and inform your plan of action. If you take on staff, make sure you share it with them so they understand more about what you're trying to achieve.
If you are hoping to secure funding…
Ask a critical friend to check it. Does it make sense? Does it seem realistic? Are there any spelling mistakes?
Get your business plan printed and bound. You can do this with most digital printers and it doesn't cost the earth
Make an appointment with your chosen lender – there are lots of options for funding your business; the Guide to Funding a New Business is a great place to start
Be prepared – check out the guide on What to Expect when Applying for a Business Loan