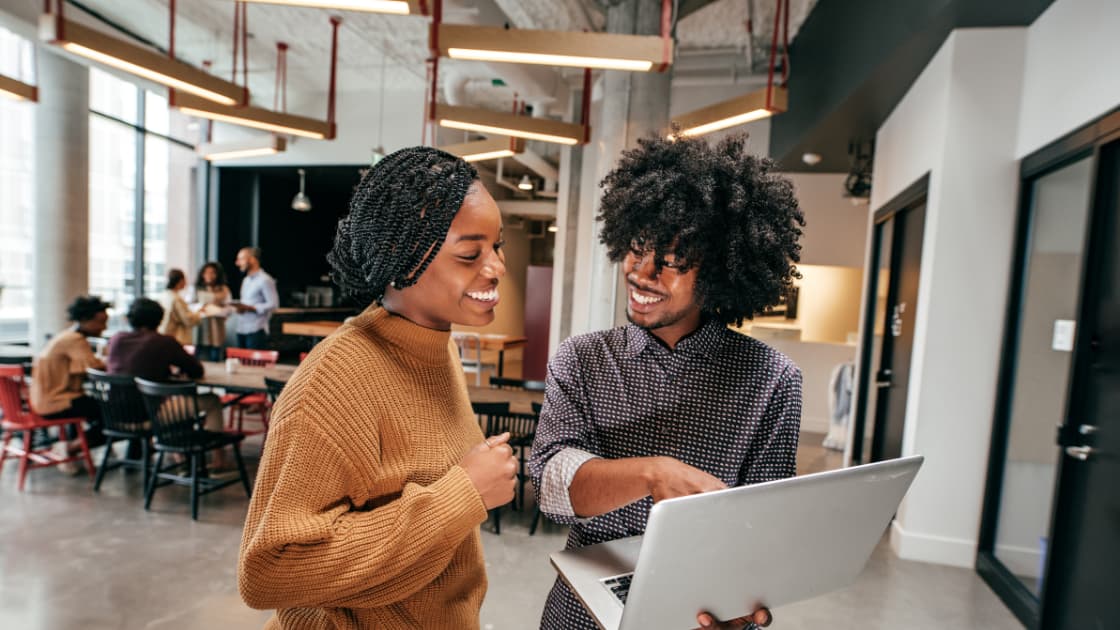 How joining a startup accelerator programme can help your business
Entrepreneurship
Founder Resource
What is a startup accelerator programme?
A startup accelerator program is a supportive ecosystem for early-stage startups to rapidly grow and scale their business. It provides startups with resources such as mentorship, networking opportunities, educational workshops, and sometimes even seed funding in exchange for equity. The goal of the program is to help startups reach the next level of growth and success in a short amount of time – hence the name 'accelerator'. The more prestigious accelerators are led by experienced entrepreneurs with expert knowledge in the startup process and offer a network of mentors and potential investors for guidance and advice.
Programmes typically last for a few months, culminating in a pitch event where entrepreneurs present their businesses to potential investors to secure funding and launch the startup into the marketplace.
What are the benefits of joining an accelerator?
One of the most valuable aspects of a startup accelerator programme is the support and guidance provided by experienced entrepreneurs and mentors. Participation in the programme also grants entrepreneurs access to a network of potential investors. This can be instrumental in obtaining funding to launch a business.
Entrepreneurs within these programmes also have access to business, marketing and sales experts, and legal advisors to help them make informed decisions about their business.
Throughout the programme, entrepreneurs will set specific deadlines and goals, this helps them stay on track and increases the sense of accountability.
In addition, these programmes offer a supportive environment for entrepreneurs to learn from each other's successes and failures, fostering relationships and valuable experiences shared by other entrepreneurs – because a problem shared is a problem halved.
What are the different types of startup accelerators?
It's important to research different programmes and find the one best suited to your needs. So, let's take a deeper look at the variety of startup accelerator programmes available.
Industry: such as tech, retail, or healthcare.
Functional areas of business: such as finance, marketing or sales
Start up stage: Programmes geared towards pre-seed, early-stage or established businesses where the focus is on helping entrepreneurs develop their businesses or to raise capital.
Which is the best one for you?
When trying to find the best startup accelerator programme for your business, it's essential to consider your needs and goals. Ask yourself key questions such as
What type of support do I need?
What kind of funding do I need?
What resources do I need access to?
What type of mentors do I need to be successful?
Answering these questions will help you narrow down the list of programmes that could be suitable for your needs.
It can also be informative to research the programmes and read reviews from past participants. This will give you a better understanding of the programme and help you make an informed decision.
What is the application process for startup accelerator programmes?
You've found a suitable programme and it's time to apply!
Most programmes require entrepreneurs to submit an application containing information about the company, the team members, and the business's goals. This process can vary from programme to programme, so reading the guidelines and following the instructions is important.
All that time you spent on your research and answering key questions will pay off here. Remember, the application process can be competitive, so it is essential that your application stands out. The process will usually include a brief interview with some requiring you to submit a video too.
What are the financing and funding options for startups on these programmes?
The most competitive startup accelerator programmes provide access to equity financing and funding options. These can include venture capital, angel investors, and grants. There are also programmes that help entrepreneurs build or market the product in exchange for equity – these are called venture builders. In Europe there are many localised accelerators which offer co-working space, community and mentorship but don't offer financing – these are usually free to join and easier to get accepted on. One such programme we have participated on is NatWest's Entrepreneur Accelerator.
What are the challenges of joining an accelerator?
So far, we've looked at the benefits of joining a startup accelerator programme, but what about the challenges?
Finding time to get the most from your programme is often the most challenging aspect of being on an accelerator, particularly if you have other commitments such as work and family. It's essential that this is factored in from the beginning. As with most programmes, you get out what you put in.
Our own experience of startup accelerator programmes have enabled us to get the support, resources, and mentorship we've needed to develop our own startup. The connections and relationships that we've made cannot be underestimated.