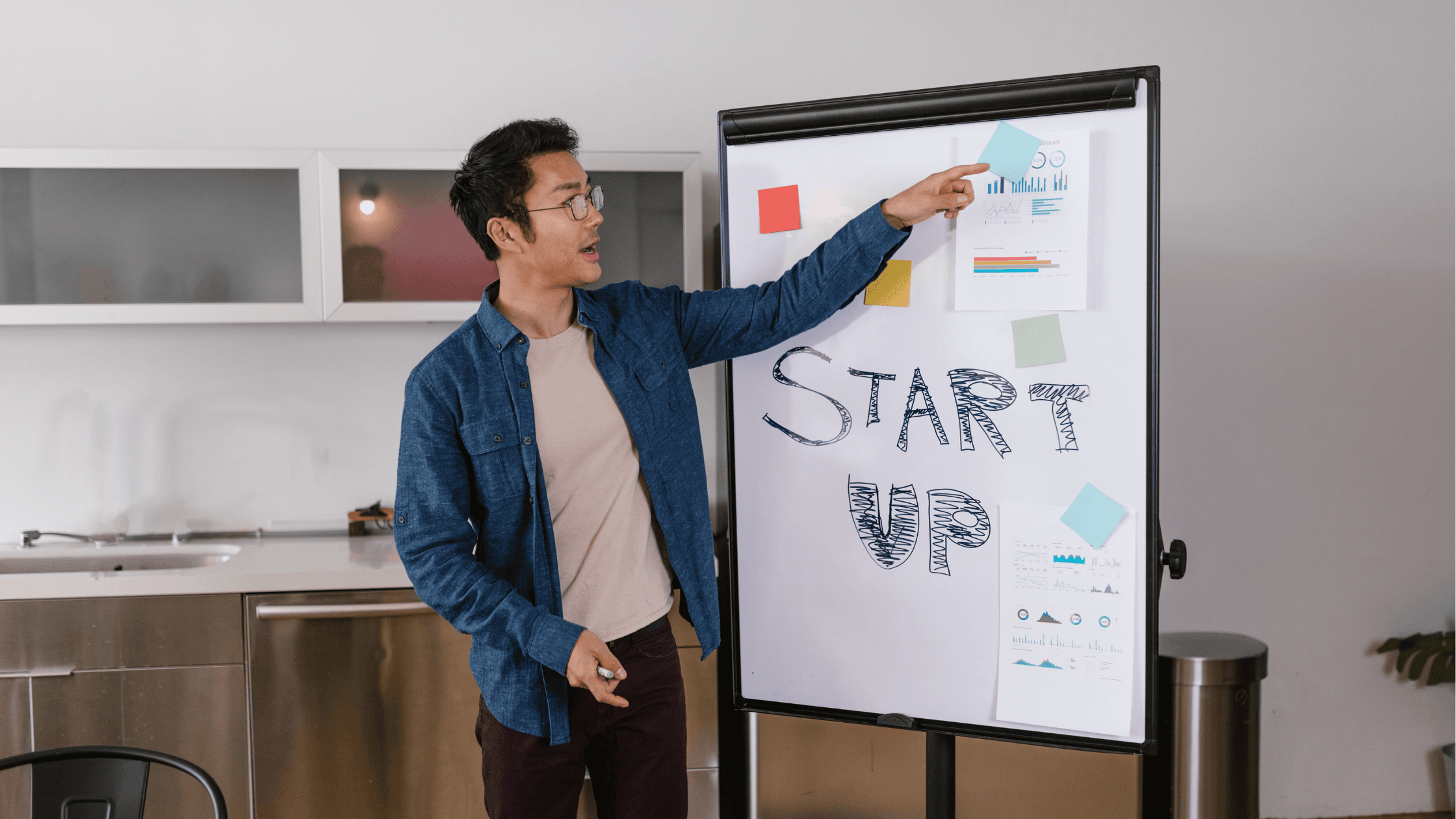 10 steps to structuring your funding pitch
Entrepreneurship
Founder Resource
Startup Finance
Key takeaways (read the original full post here):
The key to success lies in fully understanding customers' needs and desires and delivering the right solutions at a profit.
When pitching to potential investors, you need to understand what they want to know about you and your business and provide the necessary information in a clear and concise way.
It's hardly surprising, then, that the market opportunity and the management team will always be at the forefront of investors' minds when facing a pitch.
As a pitching company, you need to show expertise, confidence and trustworthiness, as well as demonstrate your familiarity with the financials and the market.
How to structure your funding pitch
A typical presentation should have a structure like the one below. This provides a framework which will help you prepare strong answers to any relevant questions.
Assume you have around 20 minutes, and modify if necessary. But don't make the classic mistake of doing all the talking. Listen to the responses, and consider what is behind the investors' questions.
Introduction slide
Summarise the content of your presentation. Number each section, and outline your overall structure.
The problem
Show the gap you have identified in the market and the market position today. Knowing your market includes having an understanding of the key players, and of the various different channels to market. Demonstrate your knowledge of where the market is heading, and how to stay one step ahead. How does your solution fill the gap?
Your solution
Why is what you do unique, or better than what others do? Explain why you have the only product in its class that can solve the customers' real problems. Back it up with your track record: your sales history, testimonies from real customers, or competitor analysis defined by credible sources.
Competitive position
Identify how the customer can solve the same problem (the need or requirement that your business caters to) in another way. What are the customers' options, and how do you compare?
Your team
Investors see a company's team as critical to driving the business forward and making it a success. Demonstrate your record, industry knowledge and expertise. What's your vision of a successful company, and how can your team deliver it? What about advisers or non-executives on your board – who are they, and how does the board function?
The business model
Explain how your business has operated to date, and how it has been funded. What business model have you chosen to produce the company's revenue? Disclose any plans to change the structure of the company, and any significant risks that may impact investors. Let the potential investors know the most important or difficult challenges you face, and how you plan to overcome them. Investors look for openness and honesty.
Back up your key forecasts
How much profit do you realistically expect to make? What's the annual revenue for the next five years? What amount of money is required to take the company to the next level of valuation? Explain the key assumptions behind your statements and forecasts, & relate them to market forecasts. Tell the investor when and how they will get their money back.
Valuation and investment required
How you've valued your company? What you are looking for in terms of funding? Be clear about how much money the founders have put into the business as 'cash and sweat equity'. Have the directors and advisers invested? Explain how you reached the figures for the valuation for this round of funding, and what you're using to calculate the valuation for the proposed initial public offering (IPO) or exit. Also, have a point beyond which you won't go, and be ready to walk away if the deal is not right.
Key milestones (and how to hit them)
Outline key milestones. Demonstrate your track record for hitting them when working on similar projects. Will you have to hire people to reach these targets? Be prepared to answer the question: "How will you succeed where others have failed?" Be positive, and explain how you will handle any emergencies that may arise.
The business exit strategy
Investors are only in it for the return, so you need to have a credible route for them to get their cash back – and more. Explain why competitors cannot just step in and take the market. Let potential investors know why this is an exciting business opportunity. Target the right investors – those who will be most interested and create a buzz. Obtaining investment is also driven by supply and demand – the fewer opportunities around, the more likely you're to be successful. Timing can be key.
Be ready to answer the following
How NOT to pitch your business
Don't boast
Don't debate
Don't ask for more finance than you need
Don't make promises
Don't be a caricature of yourself
Poor pitches make raising money difficult. Fundraising should be about ultimately providing value to investors by paying back a profit.
Many entrepreneurs put more passion into validating themselves than they do a business model or concept.